The farm is located in the village Stará Skrener near Nový Bydžov. Its area is roughly 42 hectares, of which 15 hectares form an apple orchard. The remaining part covers field vegetables – carrots, parsley, potatoes, red and white cabbage, garlic, peas, cabbage, pumpkins or beans. A large area is also devoted to the development of green zones that protect the farm from conventional farming. For this purpose, we have earmarked about 4 hectares of land. Farm Skrener is part of the group Naše úroda, which means in Czech "Our Harvest".
The history of the farm dates back to the Baroque period, when it was originally a noble farmhouse and a mill. From this time, there is a 400-year-old timbered granary. At the First Republic there was the largest farm in the area – Vavřincův statek, famous for growing fruits.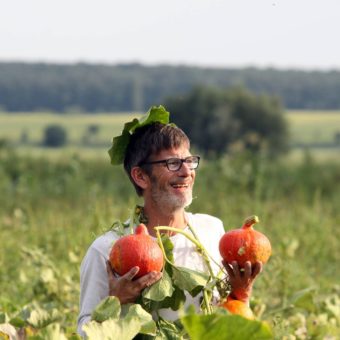 The farm Skrener has undergone a two-year transitional period and will be officially certified in the organic farming regime in spring 2018.